About
Enter the new Era
Explore our platform capabilities and benefit from its features.
On-line Bookings
Provide your audience with effortless internet bookings with countless adjustments.
New Customers
Improve your internet presence and grow your customer base without big investments.
Zero Commission
Ten bookings, Million bookings, the same standard cost you chose for your package.
Increase your Profits
Multiply your revenue and cut staff expenditures by utilizing automations.
Eliminate No-Shows
Ensure your customer presence by allowing pre-paid bookings and constant reminders.
Free Marketing
Ensure daily traffic and bookings with Google, Facebook and Instagram ads managed by us.
About
About
Your gains in numbers
What can Kleise.gr do for your business? Let's explore some numbers our average partner gains from the platform.
About
Access from any device, anywhere.
Receive bookings all day long and manage them any time, from anywhere. Stop wasting time answering phone calls and let automation take up your calendars.
You just browse your Kleise.gr dashboard, see your new bookings and manage everything effortlessly!
Features
Flexible but Simple.
Your satisfaction means everything to us. Kleise.gr is built with a modern customer-centric approach. Our purpose is to serve our partners' needs and facilitate their daily work.
Features
Gallery
Suitable for all Businesses.
If your business works with any kind of bookings, appointments or reservations, then you can easily utilize our flexible platform to convert to quick and automated on-line booking management.
Business types described briefly, if you are not sure your business can fit, contact us.
What our partners say
We collect reviews from our users so you can get an honest opinion of the experience Kleise.gr.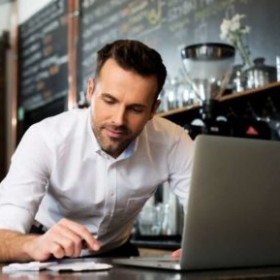 Finally, a simple, smart and lovely booking platform for Greece. We have waited a long time for this and I'm glad we adopted the future early and didn't miss the train again as we did with past newcomer internet platforms. I established my restaurant presence on this platform and ensure its future popularity. I have realized that the more people book through my page, the better the ranking. My listing page is already famous. I'm betting on this!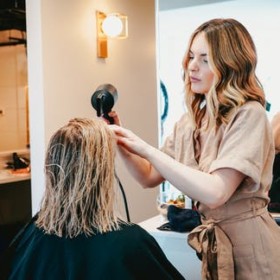 Knowing the difficulties of handling bookings for a popular Beauty Salon in Thessaloniki, I immediately realized the potential this platform could have for helping our daily tasks. No more answering phones at inconvenient hours, no more writing down all appointments and removing the canceled ones, no more hustle for something that should be done automatedly and so simply.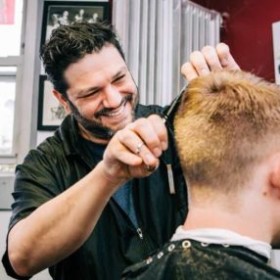 I am a barber and I was forced to work with appointments due to Covid-19 measures. My barbershop is small and I work alone, so handling bookings was huge trouble. Pausing clipping to answer the phone was completely unprofessional and I even felt ashamed to my clients. I knew I had to find another, more efficient way. Thankfully, I came across a Kleise.gr ad on Instagram and I registered immediately!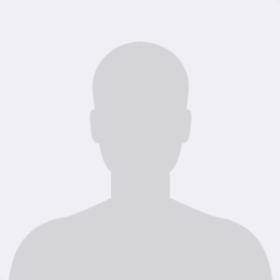 As a Nightclub owner, managing telephone bookings had always been a headache. Now, we have converted all telephone bookings to smart e-bookings by sharing our Kleise.gr page on social media and urging people to book from there. Our guests and staff are happier than ever. This platform solved countless problems, is way cheaper than staff answering phones, more convenient for our guests and helped me land many new ones!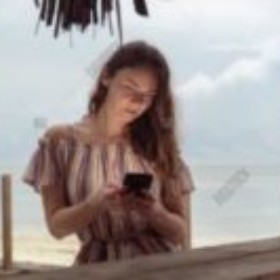 I am welcoming guests at a big Beach Bar in Chalkidiki and I'm surprised by how many people book sunbeds. I accidentally heard about Kleise.gr and we soon enlisted the beach bar to help our guests with internet bookings. Now I'm simply searching guests' names on Booking Dashboard with my mobile phone. Everything is just so smooth. The beach bar on our left even set a laptop on the welcoming desk to confirm the bookings.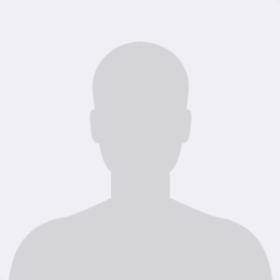 I used to pay thousands yearly to upkeep our business website that handled bookings for scheduled events with famous singers. The site was almost never used, even when we were sharing it on social media, guests still booked by calling. I think people wouldn't trust an abandoned-looking website, believing their booking wouldn't be seen. In comparison, people now book 75% through Kleise.gr and the rest through old methods. Finally, I can save thousands from site upkeep and staff handling bookings manually.
"

people prefer online bookings to phone reservations.

"
Gallery
Pricing
Pricing
Flexible packages for all your needs. Get as many bookings as you want with zero commission, multiply your customers with digital ads and maximize your profit by selling online. A low-price subscription to take off your business.
Free Business Page Image Gallery & Video
Social Media Links
FAQ and Details
Limited Support
Unlock Bookings and Coupons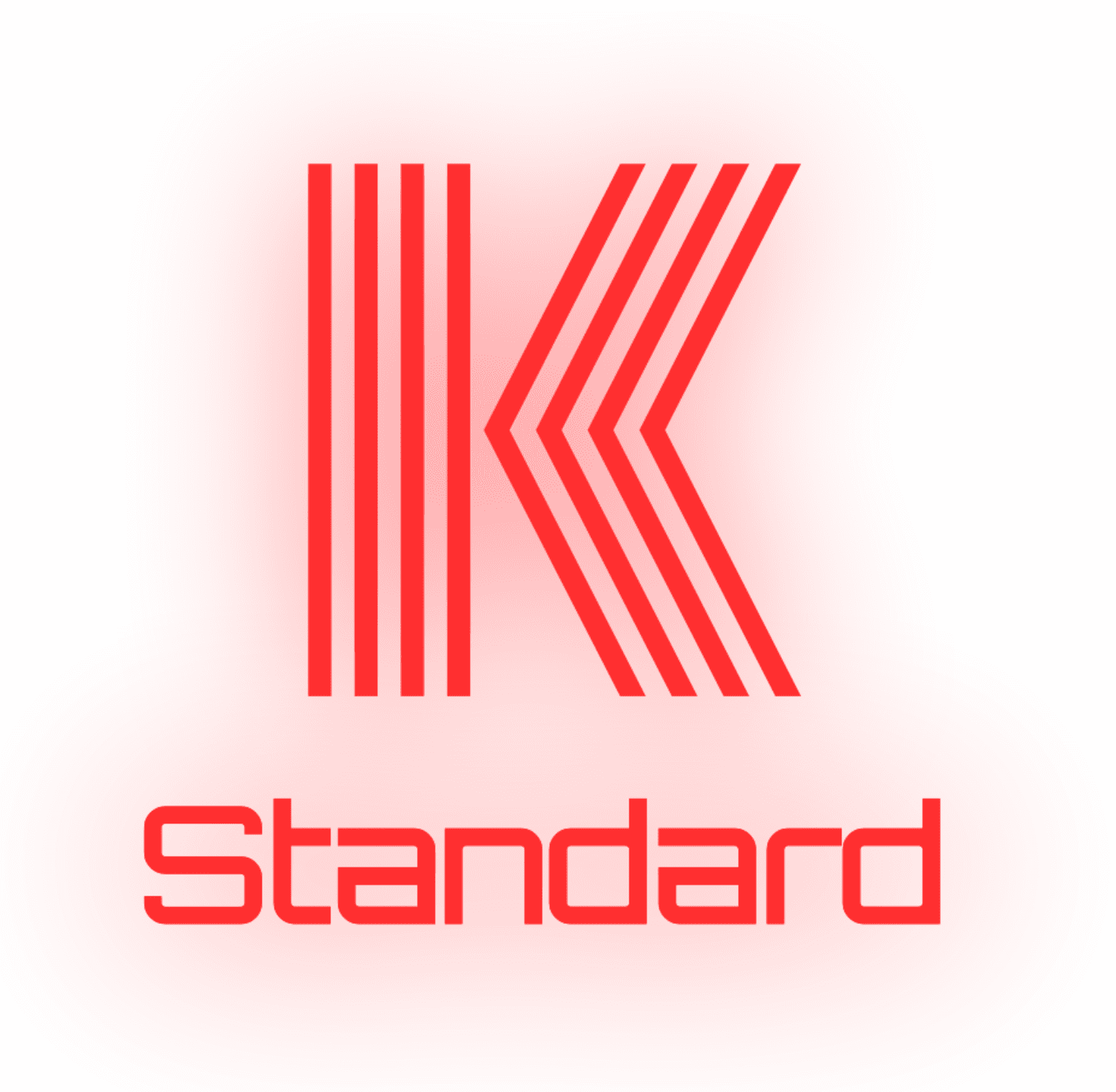 Bookings (Service | Rental | Event)
Coupons and Discounts
Featured in Search Results
24/7 Support
Get advertised in Google results, Facebook and Instagram and multiply your bookings!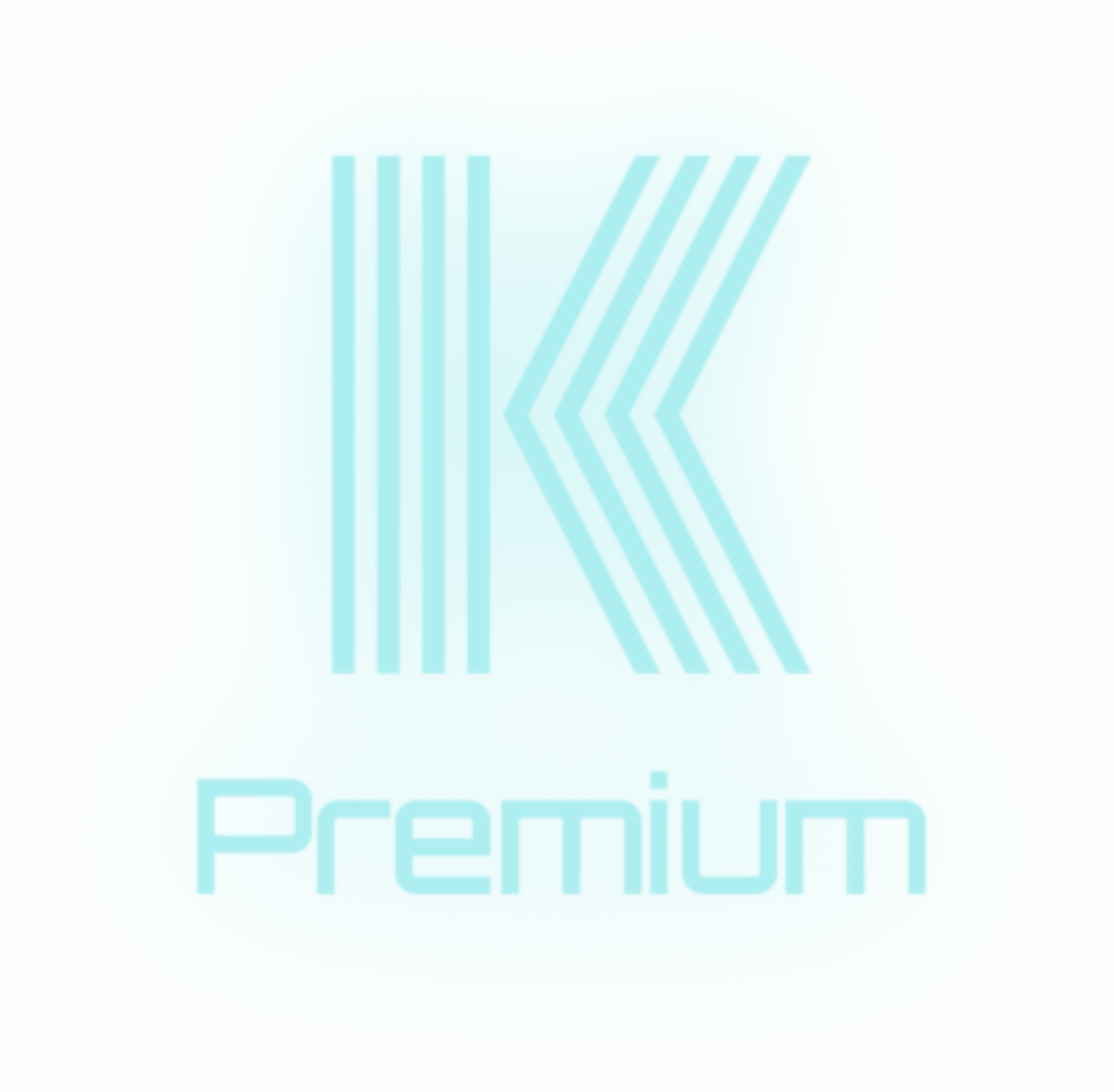 Free Google, Facebook & Instagram ads!
Bookings (Service | Rental | Event)
Coupons & Discounts
Better Search Results
Dedicated Team Support
Sell Products through your own e-store!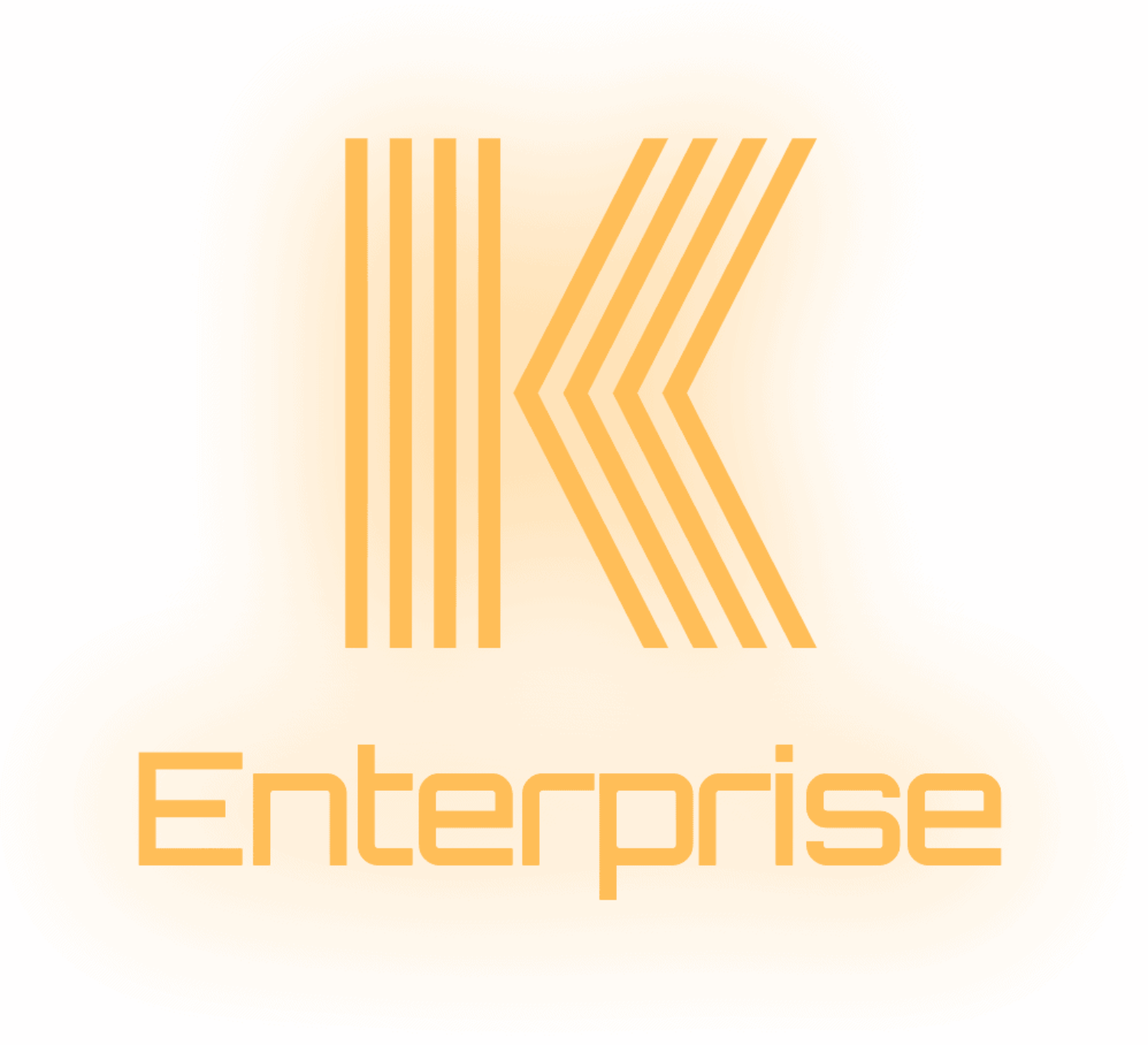 Your own e-Store
Free Google, Facebook & Instagram ads!
Bookings (Service | Rental | Event)
Coupons & Discounts
Best Search Results
Dedicated Team Support
Package prices vary according to business category.
Pricing
Download
Is it easy to manage my bookings on-line?
Spending hours answering phone calls is the only challenging thing in managing bookings. This platform was built to solve this problem and connect businesses and customers providing the best experience possible. You really don't have to do anything, you are constantly notified by SMS and e-mails or your synced calendar app. Only check your bookings and welcome your customers when they walk in.
Is it risky? What if I have no bookings?
We strive for our partners satisfaction and do everything possible to achieve it. Our packages' low prices are insignificant in contrast to all the modern business expenses. The automation it provides will save you tenths of times the price and will undoubtedly increase your revenue. If you want more customers, this is your perfect chance. Our premium package includes internet ads paid by us to ensure steady traffic and a fair number of bookings. Kleise.gr commits to bringing you at least the number of customers to make up for your subscription cost or you will have your money back. The 96% of our partners constantly make at least 7 times the cost of the subscription due to our services.
Why these prices?
Prices often correlate with material objects in the mind of people. But this doesn't mean an immaterial service doesn't have value. On the contrary, internet and computer services nowadays are the most valuable to any kind of business. A reliable bookings platform that can help you levitate your business by offering helpful services to your staff and your clients is of paramount importance to every modern business that respects itself. Our services can offer you what our times demand, at an unheard price! With Kleise.gr your business can make numerous times the cost of the subscription and facilitate everyone in the process. Also, most of the Premium subscriptions cost will go to your business internet marketing.
What devices can I access the platform from?
The website is constructed as a mobile-first experience and is fully resposive to work with all possible devices. You can basically access the site and manage your bookings from any device that has a browser. Desktop, laptop, smartphone, tablet, smart TV, smartwatch, whatever.  The vast majority of guests making bookings originate from Google and Social Media, heading directly to your business page for booking using their browser. As for a mobile app, we currently provide a Progressive Web App which replicates a native mobile app experience and works 99% the same. You can download it by clicking the popup on mobile or desktop by clicking the download icon on the browser address bar. With website and Progressive Web App you can access the platform almost from any device and works as good as a native mobile app which is limited only to Android and iOS.
Is the platform safe?
When building Kleise.gr, security was a top priority. Our security engineering team can boast of one of the safest websites on the market. Multi-Layer Firewalls, sophisticated AI algorithms and all state-of-the-art security protocols are being constantly run under your eyes to ensure everyone's safest experience. We also partnered only with the world's leading payment providers to guarantee the best and safest checkout experience possible. Your payment details are perfectly encrypted and are never stored in our database. We can reliably say, it's probably impossible your data is compromised.

What about support?
No question. Our team has pledged to help our partners in every viable way.  We provide excellent support at all hours. Call us by phone, send us e-mails, chat through our messenger icon on the bottom right or through social media, your preferable way, and you will be ensured our best care 24/7.
Can my business fit in Kleise.gr?
If your business receives any kind of bookings, reservations or appointments, then, it's a match! There are countless booking combinations provided by our flexible systems that you can easily work with to configure your ideal booking calendar. Also, here are types of businesses that are compatible with the platform. Your specific business category may not be mentioned there, but if it matches one of these, it will work. If you are still unsure, do not hesitate to ask our team!
Why use on-line bookings? The phone does it job well.
Whatever is easier, will eventually prevail. Technology serves our lives and automation makes tasks simpler. Every daily task of the past is converted to digital because it is simply better. The modern mind wants everything fast and easy. Kleise.gr may contribute to this spoiling since a booking takes only three clicks. According to Google Reserve, it is about 5 times more likely someone books on-line than traditional methods, if they have the chance. Provide your customers with an easier way and increase your conversion rates. Multiply your revenue with more traffic to your business and cut costs through automation provided by our platform.
I have my own site, why use Kleise.gr?
Online platforms' only purpose is to connect people for a certain purpose. Why invest multiple times the cost of a simple subscription, face countless problems and eventually not convert? Customers use a platform they know and trust. Reportedly, 82% of online visitors won't trust a site they don't know for their online bookings, in fear of being ghosted. Kleise.gr user interface was carefully crafted to make bookings as easy and intuitive as possible.
Should I use Pre-Payments?
It is up to you and your business type. You can use the platform just for simple bookings, or you can enlist your paid services that visitors can pre-pay. You have 3 options concerning online payments and paid services.
No online payment: Your enlisted services have prices attached but users cannot prepay for them, just select what service they are booking for. Example: Table at the Garden
Optional online payment: You can enlist your business services and users selecting them have the option to Pay online for their booking, so you can ensure their presence or at least, not losing revenue for No-Shows. If they Pay and not show up in your place, they can be refunded (Kleise.gr handles all payments and refunds, you don't need to do anything), or they can contact you and rearrange their booking and have the paid credit. In other way, they can opt to not pay at all online and pay directly to your place! Its up to them. Example: Haircut, Manicure, 1 Bottle at your Nightclub.
Required online payment: When you require your visitors to pre-pay for their booking, they have to pay in order the booking to be valid. In this way, you can use online bookings for pre-payments only and have traditional phone bookings for anything else. Example: VIP Table that you want to ensure presence, Tickets event at your business etc.
At any case, if you opt in for online payments, you must treat your paid visitors with exceptional behavior and not let down their trust to your business! When visitors pay before, you must ensure you can offer what they booked and paid for, or at least make it up to them in rare cases of difficulty handling their request. In any case, you are provided with correct options to have your mind at ease, and your clients happy. You can set the correct number of availabilities for each time slot and also approve your bookings manually, so every client is handled with attention and care.
It must be noted that online payments have a 8% commission taken by Kleise.gr for the payment gateway handling. As you are familiar with, from POS and card payments there is no way to eliminate payment commissions. Most secure and established payment gateways like PayPal (can be as much as 3.49% + $0.49 per transaction) have these kinds of commissions. For example, a 10Є prepaid haircut with PayPal or Stripe is almost loss-making for Kleise.gr with the current 8%, accounting and bank payout commissions to your account. If you plan to use pre-paid bookings for large transactions, you can contact us, and we are happy to settle into a lower commission that is fair for both parties. In any case, you can opt not to use online payments, it is up to you!
What services can I be pre-paid for?
There are countless ways you can monetize pre-paid bookings so your business and clients can benefit from. We offer some examples of how some of your partners utilize online payments, according to their business.
Nightclubs/Bars: Offer Standard/Premium bottle and regular/VIP table at different prices, with Optional Payments enabled. Some offer discounts for prepaid bookings in order to avoid No-Show and lost revenue, others leave a message on booking confirmation "You can pre-pay for your booking to skip the queue.". Others have enabled Require Online Payment with Minimum Spending price for each table (no specific service), and have this amount credited on their table for spending.
Restaurants: Some have enlisted their menu and allow visitors to book and pay for them if they want. They offer preparation of their meal before the time of booking, so when visitors come to dine, their dishes are already cooked and ready. Many hungry visitors use this offer! As advised by us, it is better to offer more flexible services so misunderstandings and confusion are avoided, but if you plan to utilize the platform in these ways, you shall be responsible for offering what your visitors have paid for.
Barbers/Beauty Services: Most have enlisted their services and prices and enabled Optional Online Payment. Actually, these type of business battle with one of the higher No Show percentage with traditional methods with great costs of lost revenue. Now, they can ensure earnings for each booking, and if the clients do not show up, they can rearrange their booking to another date. In this way, client No Shows are almost eliminated (since they already paid), and if No Shows happen, your business hasn't lost any earnings since your clients have already paid, will rearrange the schedule and eventually show up!
Activities Businesses: Businesses like Bowling Alleys, Billiard Halls, Escape Rooms, Courts, Tracks that have specific services booked, can easily use online bookings. Instead of waiting for your customer that may eventually never show up, you can offer them a deal for pre-paying.
Events: Easy to set up ticketing services with required online payment, can help you offer pre-paid booking for your events!
Many more: You can utilize online payments in very creative ways that will fill the gaps your business had problem with. Our flexible and smart configuration can supply your business and make your ideas come to reality, effortlessly and inexpensive!
What is the payment and payout process?
When utilizing Kleise.gr Online Payments, the process is:
Visitor pays online through our payment Providers and transaction leads to our accounts.
Visitor receives Booking Payment Confirmation email with Collection Receipt.
Visitor comes to your place for their booking with the amount they paid online credited to spend. You have to provide them your regular Receipt as they were paying directly to you.
Whenever you want, you can Request a Payout in your Earnings page, and Kleise.gr will transfer the whole amount of earnings minus the commission to your Bank Account, PayPal, Revolut Account or another preferred way you have stated.
At the same time you will be emailed with the Invoice for our services with the amount of the commission of the Payout.
This is the legal procedure of Collecting Payments and Kleise.gr abides by it.
This procedure is required for online payments. If your visitors do not pay online, Kleise.gr will take no part in any collection of payments and accounting, it will only act as intermediary to your visitors and your business to complete the booking. Kleise.gr does not share any data of bookings apart from the online payments.
How can I stop being a partner?
Of course, we provide a self-assisting dashboard intuitive and easy to use, so you can manage everything on your end. You can Suspend, Cancel, Reactivate, Upgrade or Renew your subscription packages at all times visiting the Subscriptions page on your dashboard. You can also set new, manage, or delete your payment methods easily. Nonetheless, you can contact us by any means and we will be happy to assist you, with subscriptions, payment methods or anything else you might have trouble with.
Can I sync my booking calendar with other platforms?
All bookings and calendar can be synchronized end-to-end with different calendar applications and other bookings platforms. You can receive bookings through Kleise.gr, and automatically your

or iCalendar app will import them and constantly show your new bookings. You receive a booking through other platform like



and Kleise.gr will immediately know and the booking slots will be updated accordingly with .ical, .ics, .ifb or .icalendar syncing.
Promote your business page with success!
Before, people had to change pages to write down and call your telephone number while now they simply click 3 times. Stop wasting money on Social Media campaigns with low conversions and provide your customers with the simplicity they crave!
Good, so what now?
Great new things await your business.
Now
Enlist your Business
Claim your listing if it already exists or add it yourself easily. It takes only 5 minutes! You can also contact us and we can help you right away.
Next minutes
Your listing is accepted
We check it and ensure you are the genuine owner.
Your listing is published and available to the public!
Day 0
Promoting
We set your ad campaign and ensure some traffic.
You should share your page and encourage your customers to book.
Day 1
First Booking!
Congratulations!
You got your first customer in the new era.
Now you are ready to conquer the world.
First Month
Fully convert to internet bookings.
Now that you have seen how seamless the experience is, you are ready for the next level and fully automate your business bookings through the internet. Enjoy!
Next Months
Dominate!
You managed to enter the future early and now your business experiences the benefits of your actions. Your competition is left behind as their customers are now attracted to you. More bookings mean better ranking, better ranking mean more bookings. See where this is going?
Never
Regret
Of course, you are free to leave whenever you want, you can cancel or suspend your subscription at any time!
Download